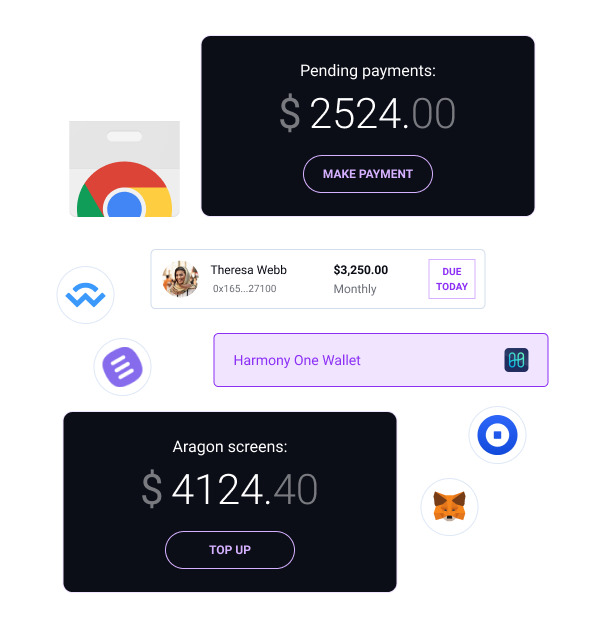 Make DAOs Work
Batch them up!
Create payouts for grants, bounties income or hourly fees and group them in a single transaction with a few clicks.
Execute them!

Easily submit the batch payment as a withdrawal transaction to your Aragon DAO or Gnosis Safe, let members and owners vote and automatically execute the transaction.
Report on them!

Allow recipients and members to easily understand who got paid for what with automated, transparent reporting.
Love them!
100% decentralized, running on the blockchain, without additional fees, subscriptions or unnecessary provider reliance.